When you think of the Amish, you immediately think of hard work and quality products.  So it will be no surprise that they make a pretty awesome beard balm. This Honest Amish beard balm review will give you all the information you need to know before buying it.
But before we go any further, we have to admit that there are very few reasons to pass up on this product. It came in at number one on our list of the best beard balms for a reason. It over-delivers in almost every category, and it might be the best "bang for your buck" beard product on the market.
Excellent quality at a mind-blowing price. How can you go wrong?
Company Overview
Coming from a small town in western Pennsylvania, Honest Amish prides itself on making handmade products. As if that weren't enough, they definitely take craftsmanship to the next level.
Within each of their carefully sculpted products you will find original recipes, 100% natural ingredients, and everything is completely organic.
You can be sure that anything you use that is made by Honest Amish never contains any toxic ingredients like petroleum byproducts and preservatives.
Although they are most famous for their beard balm, they also make beard oil, wax, soaps, salves, and lip balms. To top it all off, they even make apparel and beard combs for their most loyal fans.
Full Review of Honest Amish Beard Balm
---
Product
Pros
Cons


Honest Amish
Beard Balm


100% Organic
No Parabens
No Sulfates
All-Natural Ingredients
Stops Beard Itch
Scented or Unscented
2-oz. or 4-oz. tin
Great Value
Regular Hold Not Strong
Can Smell Like Black Licorice
---
As we already mentioned, Honest Amish beard balm topped our list of best beard balms, so you know that we recommend this product with flying colors.
Check out the specific reasons we like it and what you can expect below.
Pros
1. 100% Organic Ingredients
At BeardGrowthWorld, organic ingredients are important to us. Regular ingredients are often loaded with toxic pesticides that can be harmful to your health.
Some of these chemicals can have long term and even lead to things like cancer. Also, they can disrupt your hormones. When you are trying to grow an epic beard it is important to have a good hormonal balance. Excess estrogen or less testosterone than usual can cause your beard to fall out and be thin.
So, the fact that Honest Amish uses 100% organic ingredients in their products is a big plus for us.
2. Conditions Hair and Stops Beard Itch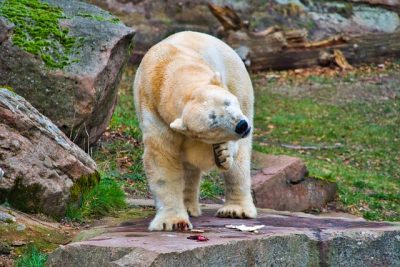 When we are looking for the ideal beard balm, we want something that has some hold and also is a conditioner. Almost like a mix between a beard oil and a wax.
In the conditioning category, it definitely delivers.
On the tin, it is labeled as a leave-in conditioner. With a mix of over 20 different ingredients you know that there is a wide range of nutrients and vitamins in this balm.
Some included oils that we are especially fond of include castor oil, argan oil, pumpkin seed oil, and sweet almond oil. Many of these oils help to hydrate and fight various infections to help create healthy skin and follicles.
A few people even report that their beard itch was gone in as little as 3 days!
3. Heavy Duty and Regular Hold
If variety is the spice of life, we like that this beard balm comes in different options.
One thing that we like is that it comes in a regular and heavy duty hold. As we will get to below, the regular hold isn't that strong. So if you are looking for shaping, opt for the heavy duty hold.
4. Lightly Scented with Essential Oils and Unscented Option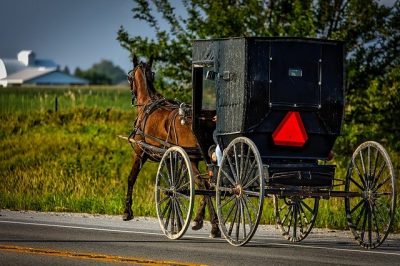 Other companies use "fragrance" in their beard products. At BeardGrowthWorld, we are very cautious around that words.
Although it is purposely vague, it often means that it was scented with synthetic chemicals. Often, these could be in the form of parabens, which are another type of hormone disruptor.
Honest Amish only uses essential oils to scent their beard products. Not only does that keep them all natural, but often times essential oils have some incredible health benefits and can improve skin and hair quality.
On the other side, if you prefer to keep a neutral scent they offer and unscented version. This way it won't conflict with any other scents you may be wearing.
5. Affordable Price
You would assume that with high-quality organic ingredient that this beard balm would be expensive.
Well you would be wrong.
This beard balm was actually on the lower end of the spectrum out of all the different ones we tried. Saving a little money is an added bonus.
6. 2-ounce and 4-ounce containers
Some other beard balms we tested only were available in one-ounce containers. Not only do they run out quicker, but they tend to have a higher price tag.
If you really like this beard balm, you can reduce your cost per ounce even cheaper by getting the large 4-ounce tin. Also, it will lengthen the time in between orders.
Cons
1. Some People Do Not Like the Scent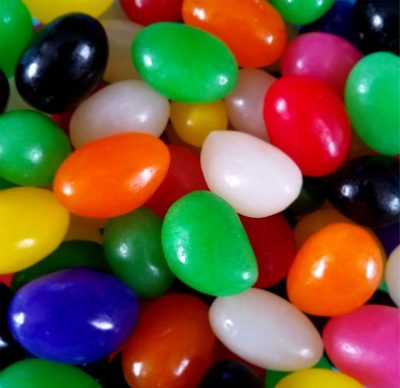 Although I personally think it has a pleasant outdoor scent (probably from the cedarwood), some people are not a fan.
Usually, the people that find the smell unpleasant say that it smells like black licorice. This is most likely because they are noticing the star anise oil.
Overall, it has five different scented oils. They include cedarwood, star anise, cinnamon, grapefruit, and clove.
All in all, if you do not like the smell of black jelly beans, then go for the unscented version.
2. Doesn't have a strong hold (Regular)
Overall, if you are looking for shaping and all day hold, then the regular option is not for you.
The regular hold will give you light hold and help tame loose flyaways, but if you are looking for shaping power then go for the "heavy duty".
Conclusion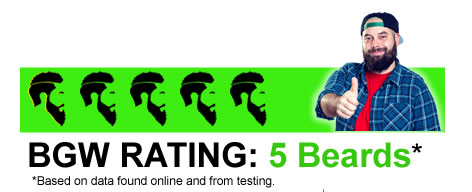 Overall, as a leave-in conditioner and as a beard balm, Honest Amish performs spectacularly. In the end, it does what it is supposed to do. And while it is doing it, you have some great ingredients at a great price.
While it does have some drawbacks, the company was savvy enough to create multiple options. Therefore, there is a perfect tin for everyone depending on your need.
We highly recommend this product, and endorse it even more because Honest Amish stands behind their products. So much so, that if you are not happy with the product you can return it for a full refund.
With nothing to lose and so much to gain, what is stopping you?