It is no secret that Jack Black makes some of the best luxury men's grooming products on the market. But what makes their beard oil so special? In this article, we will give you our full review of Jack Black beard oil. This way, you can decide if it is best for you.
In our in depth review, we will go over all the pros and cons of this beard oil. Also, we will take a deeper look at the company to find out their history and what they stand for.
Ready? Let's go.
Company Overview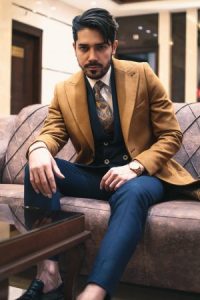 If you have never heard of Jack Black, they are a complete men's grooming company. Although they have no relation to the singer/comedian/actor, that have been in business for over 20 years and have a large collection of quality products.
They specialize in skincare, body care, hair care, and beard care. Specifically, in regards to beards, their line of products includes beard wash, beard oil, razors, and shaving creams.
Which are some of the reasons this product landed high up on our list of the best beard oils.
I know you may be thinking, what makes them so special? If you have seen one grooming product, you have seen them all. Well, not necessarily.
Their specific goal was to create a luxury grooming brand for men. After taking one look at the ingredients of any product you will understand.
Their ingredients are unique and specifically crafted for a purpose. And they do what they are supposed to do without any harsh chemicals like sulfates, synthetic colors, and fragrances.
Once these products are formulated, they are never tested on animals, but are dermatologist-tested to ensure quality from start to finish.
All in all, they are a solid brand that you can trust.
Full Review of Jack Black Beard Oil
---
table
---
Pros
With such high ratings and rave reviews, you know that this beard oil is going to have a bunch of notable positives. Here they are.
1. Great for Beard Dandruff and Itch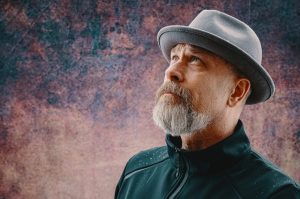 If you have stubborn beardruff, you know it can be very frustrating. The itchiness and flaking is frustrating and unsightly.
So, if you are the person that has tried (almost) everything to get rid of it, this is definitely for you.
The combination of exotic oils and ingredients like marula oil and carrot extract are excellent for helping to heal the skin underneath your beard.
After using this beard oil for a short time, your flakes should disappear and you will be able to stop itching it.
2. Lightweight and Hydrating
Although this is a more viscous oil, similar to sex lube, it goes on very easy and absorbs into the hair pretty well. Also, once it is on your beard it is very lightweight and doesn't give you that heavy feeling like some cheaper beard oils.
Once it is on, the hairs on your beard are super hydrated. With ingredients like argan oil and vitamin E, the hair is able to lock in moisture and protect them from drying out and becoming brittle.
Also, these oils contain essential nutrients that are delivered to the hair follicle to help produce lush and healthy hair.
3. Incredible Scents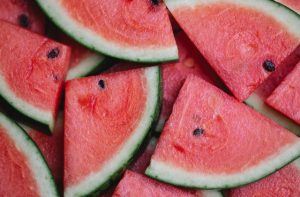 The original beard oil has a very refreshing scent. It is hard to describe, but I'm sure the mix of Kalahari melon oil and the plum are playing a huge part, but it definitely isn't too fruity.
Also, if you get the variety pack, it also includes the sagewood and the black reserve scents. All these bottles complement each other well and we can see people using them for different occasions.
4. Quality Ingredients
We have already mentioned some of the unique ingredients that this beard oil contains, but there are more. Things like rosemary oil, watermelon seed oil, brown algae, and jojoba seed oil give this product a diversity of nutrients that are sure to give you the benefits you are expecting.
On top of that, several of the ingredients are certified organic, which is always a plus.
Cons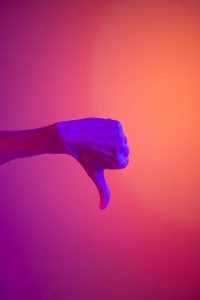 As with any unbiased review, we have to mention the negative points about this product.
1. Expensive
We might as well get the obvious one out of the way at first. Clearly, this is on the higher end of the price scale for beard oils. With all the exotic ingredients, I can clearly see how the price point is justified.
But is it worth it? That really depends on your income, your results, and your needs.
They clearly have loyal customers that won't use any other product because they have not seen the results that Jack Black offered them.
But again, everyone is different. Worst case scenario, if you try it once and don't like it, you don't have to buy it again, but that is up to you to decide.
2. Small Bottle
Since this bottle only comes in a 1 ounce size, there is no option to buy in bulk. It would be nice if they offered a larger bottle at a lower price per ounce so that people wouldn't have to reorder as often.
3. Hard To Wash Off Hands
After using this oil, it will take a good washing with soap and warm water to remove the oil. Due to the ingredients, it stays on skin really well. Some people may find this inconvenient.
Conclusion
Overall, Jack Black beard oil is an excellent product. If you have stubborn beard dandruff, enjoy a fresh scent, and have a larger budget to spend, then this is probably the best choice for you.
On the other hand, if you are looking for something less expensive that is still a great all-around beard oil, then check out Honest Amish Beard Oil.