Facial hair today is an extremely popular look for many men in America. But this look throughout history has not always been something that is the norm in American society.
The progression of beard styles in America is something that has evolved over time. While we still see a large variance in facial hair such as mustaches, full beards, goatees and more it seems as though there is always a style that dominates each new generation.
The way that styles have progressed is changing. With access to new types of razors, the chance to dye hair easily and plenty of cosmetic tools, facial hair has evolved. Today, facial hair is something that's often celebrated and encouraged. You can often see men sporting full beards in the workplace or even trying out new combinations of facial hair for a new look.
Through the progression of popular facial hair in the USA we see the latest trends as they occur. Here are some of the trends in facial hair as they evolve throughout history. We can see a radical change from the 1800s up till today!
Facial hair in the 1800s: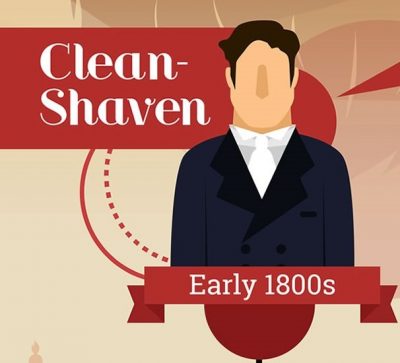 In the 1800s in the United States, the clean-shaven look was fairly predominant. Farmers in the area would do an excellent job at keeping men clean shaven.
On the other side, longer sideburns were often the style among the wealthy. Having a clean-shaven look was often considered to be attractive because it showcased wealth or status.
The reason that wealth or status was so associated with a clean-shaven look was the nature of razors at the time. Most of us wouldn't think much of grabbing a razor today and giving ourselves a quick shave, however, in the 1800's there was no tetanus vaccine.
Men who had their own razors and shaved their face would often risk the chance that the razor was rusty or unsterilized which could result in tetanus. It was much better to go to a skilled barber to get a clean shave.
The 1860s: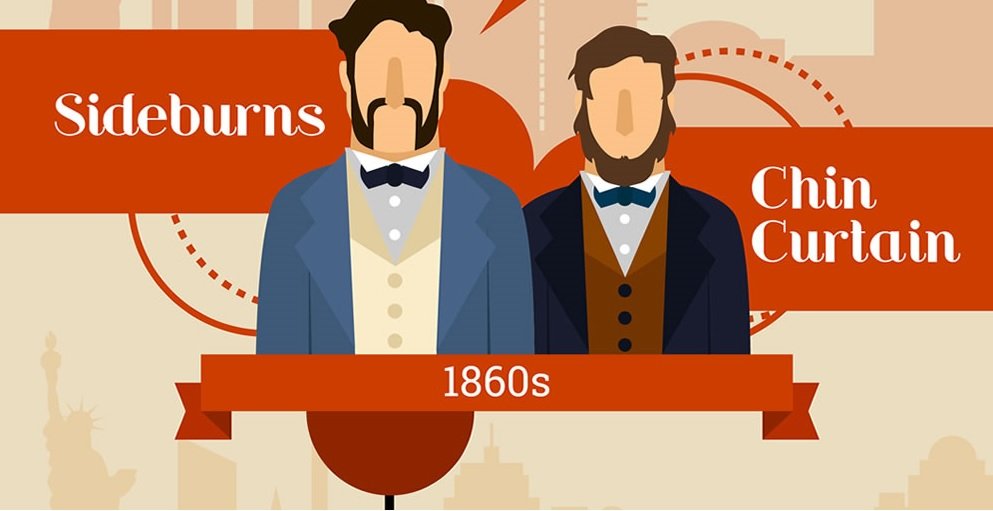 Throughout the Civil War in America, facial hair started to change. Many men started sporting sideburns which were named after a world war general (Burnside).
Also, the chin strap style beard of the president Abraham Lincoln was extremely popular choice at the time.
Towards the end of the 1800's all facial hair became much more popular for men in the United States because it was often associated with a military background.
The 1900's mustache: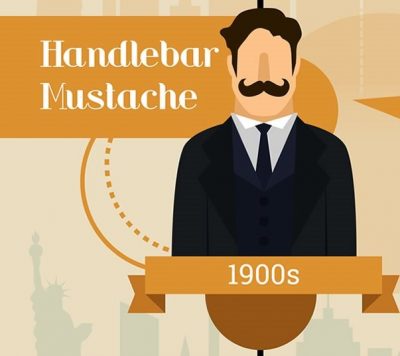 At the start of the 1900s, the clean-shaven look returned with a mustache. Curled mustaches such as the one that President Taft had would become extremely popular among many members of the public.
By 1910, the Gillette Company was founded as well and this started the trend of men shaving almost every day for a clean shaven approach for women.
The 1930s: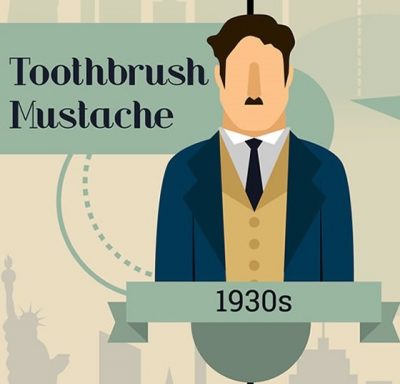 During the 1930's the small toothbrush mustache was popular with Charlie Chaplin.
This was a short-lived trend however especially at the start of World War II. The toothbrush mustache would evolve into a thinner mustache style.
This type of mustache is often referred to as a pencil mustache. This was a facial hairstyle made popular by Clark Gable, Errol Flin and more.
A few people even continued these styles of mustaches today.
The 1950's: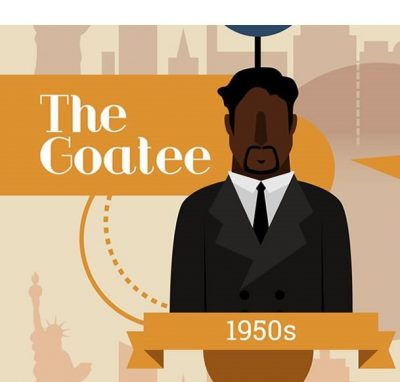 Jazz ushered in a brand-new style of facial hair as well. As more people started to get into soul and Jazz, people around the United States were starting to support goatees as a facial hair of choice.
The goatee rose into prominence throughout the 1950's and is still popular style today.
The 1970's: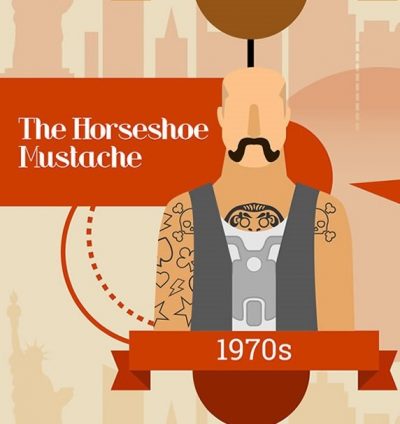 Larger handlebar style mustaches became very popular during this time. A number of professional wrestlers and motorcycle riders introduce this style which is still popular day.
The 1980s: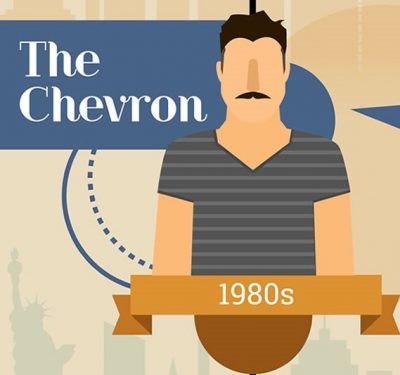 Tom Selleck almost single-handedly introduced a style called the Chevron. This involved a thicker mustache and a small goatee which can still be a fairly popular style now.
You may often see people sporting this look throughout November for Movember campaigns. This is a look that has been reasonably popular through the 1980's and beyond.
1990-2000's:
Through this time period there seemed to be a number of people that were keeping up with the clean-shaven style. At work, with the various boy bands and icons of the time and more. It would take some time before facial hair would make its way back again. Some styles like the thin chin strap would become quite popular in the early part of the 2000's.
These looks however were quite fleeting when compared to the evolution of facial hair throughout other generations. Part of this reason could have been the rapidly changing trends. With the dawn of the internet and plenty of media coverage throughout this time, trends begin changing quicker than ever before.
All that started to change in 2003 when the USA hosted its first World Beard and Mustache Championship. This prestigious event ushered in the trend of the modern beardsmen. Soon, beard competitions and clubs began popping up all over the country. By the time that the World Championships returned in 2009, bearding in the US was in full swing.
2010-present: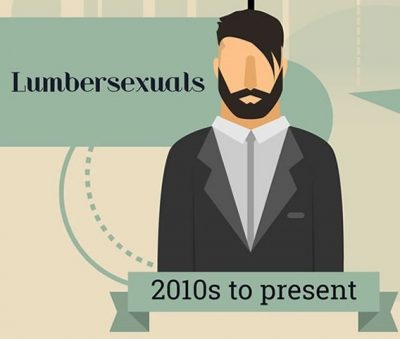 The look of full facial hair is very much in and has been since 2010. Men in the United States are caring for their beard and their facial hair like never before. The look of a full beard that is well trimmed and taken care of is very much in fashion.
Men today are using a wide range of products to keep their beards looking healthy and presentable. From beard oil, to styling products, to specialty trimmers, the look of a well-kept beard remains an attractive one.
Part of the reason that so many men are growing full beards is the perception of this type of facial hair. Men with full beards are considered to be more attractive, more masculine, and perhaps even better at parenting in general.
This can often create a look that allows men to bond over their beards and get more dates with women who like beards!
The look of a full beard shows no signs of stopping. With the right care and maintenance it can actually be one of the most attractive styles of facial hair.
In a way, we've seen an interesting evolution in the history of facial hair. From a time where wealth and status was determined by a clean-shaven man to today.