Mustache and beard competitions are a real thing, and whether you are competing or just attending them, there is a lot of fun to be had. In this article, we will cover everything you need to know about beard competitions.
With the current popularity of beards, many places in the world hold facial hair competitions. Regional, national, and even world competitions are popular events. They are usually hosted by local beard clubs and can be open to the public or only for members. The most famous competition is the world beard and moustache championships.
The World Beard and Moustache Competition
The World Beard and Moustache Championships is the biggest and best beard and mustache competition on the planet! There probably hasn't been a greater public display of manliness since the ancient Olympic games were played in the nude, and this historical contest just keeps getting bigger every year.
Origins
The history of organized beard and mustache growing competitions is unclear, with a number of different organizations and countries claiming to have held the first one.
First World Competition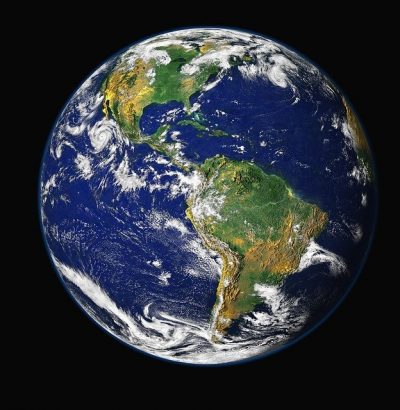 The first noteworthy event was held on in 1990 by a beard club in Höfen/Enz, Germany. The same club played host in 1995 to the second World Beard and Moustache Championships, held in another nearby German city.
By this time, the word had spread and the event began to gain momentum. Other European beard clubs joined in with the fraternal fun and soon the competition began rotating to different cities and countries every two years.
Current Framework
Currently, the World Beard and Moustaches Championships are held every two years. They always run in odd-numbered years, with an extra competition held in 2014.
As of 2016, the competition has been held in seven different countries. These include Belgium(2019), Germany (90/95/01/05/13), Norway (97/11), USA (03/09/14/17), Switzerland (99), Austria (15), and England (07).
The event is usually organized, hosted and produced by a local beard club in that country. A portion of the proceeds from each event are donated to local charities.
Today, the World Beard and Moustache Association is the official governing body of the event. It oversees the beard and mustache competition, sets the rules, votes on adding new categories, and works alongside local beard clubs when it comes to organizing the actual event.
First Time It Was Held in the USA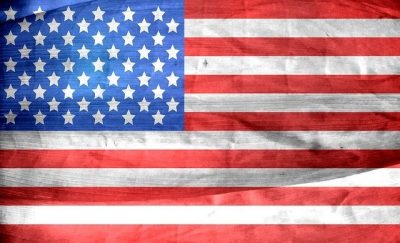 The first time the international competition landed on American soil was in the year 2003 and it was Carson City, Nevada that played host to the event.
The vast majority of the competitors were European, but that event was pivotal to helping ignite the contemporary beard movement in the USA. By the time the competition made its way back to the USA in 2009, the American presence was much greater.
In fact, it was the first World Beard and Moustache Championships event where the tables were turned on the Germans and American facial hair dominated the winner's circle. Team USA competitors managed to win twelve titles out of a total of 18 categories, as well as overall champion.
This historic event, perhaps more than any other, helped to solidify bearding in the minds of the American people as a true sport. It also ignited the contemporary beard movement.
How To Enter
The competition is open to any male aged 21 or older. Applications to participate are usually open to the public in the months leading up to the next scheduled competition.
Potential contestants can apply by visiting this link.
Contestants are responsible for paying for and making their own travel arrangements to and from the competition. However, many beard clubs raise money throughout the year to help send a representative from their club to the event. The next World Beard and Mustache Championships will take place on April, 10 of 2021 in Aukland, New Zealand.
Beard Competition Categories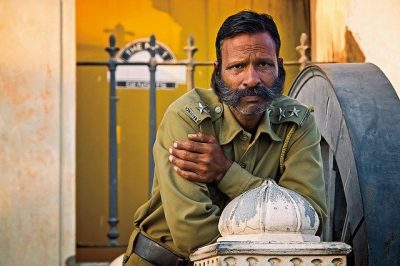 Every mustache and beard growing competition is different, so be sure to check the specific one that you are entering.
Typically, the event features three categories of competition: mustache, partial beard, and full beard. Each category is divided into sub-categories of specific mustache and beard styles.
Mustache
Subcategories: Natural, Dali, English, Imperial, Hungarian and Freestyle Moustache.
Partial Beard
Subcategories: Goatee Natural, Musketeer, Fu Manchu, Goatee Freestyle, Impartial Beard/Kaiser Beard, Partial Beard/Freestyle and Sideburns.
Full Beard
Subcategories: Full Beard Natural, Full Beard Styled Moustache, Verdi, Garibaldi and Full Beard Freestyle.
About Subcategories
Each subcategory has very specific criteria that entrants must adhere to in order to qualify to compete. Judges have rulers on hand at the event to ensure that all mustaches and beards meet the length and placement requirements for each category. Every participant must conform to the specifications for his particular style category and subcategory.
The exception to this is the freestyle subcategory for each main category, although even those have some rules. For instance, in the Freestyle Moustache category, all hair growing from more than 1.5 cm past the corner of the mouth must be shaved.
Beyond those minor requirements, the Freestyle subcategories are participant favorites and usually the most fun to watch as a spectator. Contestants have free rein to style their facial hair as they please, and previous competitions have featured some of the most elaborate and seemingly impossible styles imaginable.
David Traver, of the USA, sported an extremely unique beard and was the winner and overall champion in the 2009 Freestyle Full Beard category. He styled his beard into the shape of a snowshoe in honor of his Alaskan heritage. It fit really will given the fact that the contest that year was held in Anchorage.
Beard Competition Rules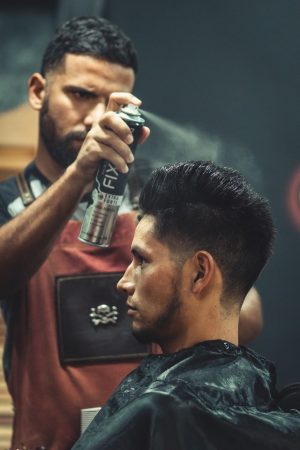 Rules vary for each individual competition, so be sure to check the specific contest when you apply.
Some common rules that you should be aware of are as follows.
The competition is usually decided by a panel of judges.
You must fit the description of the beard or mustache to enter a specific category.
Natural categories are usually without styling aids. These can include beard wax, hairspray, hair pins, rubber bands, hair ties, etc.
Some contests have age limits.
Artificial or fake hair is not permitted.
Costumes and Dress
Although it is not a requirement, many competitors choose to wear a costume of some type when competing, usually related to the type of facial hair they are sporting. It helps to add to the overall image and theme.
Just picture a Sherlock Holmes doppelganger in the Imperial Moustache category, or a man with a Garibaldi beard sporting lederhosen.
Tips to Prepare for Beard Competitions
Former champions, beard enthusiasts, groomers and stylists offer a variety of insightful tips into how best to prepare for the World beard and mustache competition.
1. Start growing well in advance of the competition.
This should go without saying, but as soon as you know that you are going to compete, stop shaving. Even if you are thinking about competing this should be your first step.
2. Familiarize yourself with the various categories.
You need to know fairly early on what you are aiming for as far as the style category you want to compete in. It will also help you make decisions about what parts you want to shave and what parts you want to let grow.
3. Err on the side of overgrowth, at least in the beginning.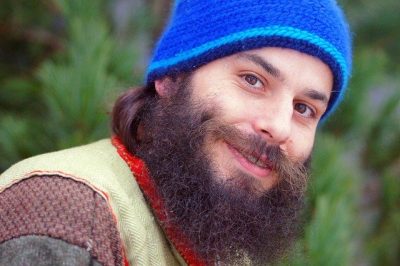 By all means, get regular trims and shaves to help keep your hair healthy. Still, it is important to aim to grow more hair than what you will actually need to have on the day of the competition.
It is much easier to cut down to size and shape than to try to style a mustache or beard that isn't quite full or long enough.
4. Nurture your facial hair meticulously and lovingly.
Choose high quality, natural grooming products to moisturize and use regularly. Beard products like beard oil and beard shampoos will help you grow your healthiest hair. Not only will this look great in competition, but it will also be fuller and thicker.
5. Eat right.
You need to nurture your hair from the inside, out, too. Strive for a balanced diet and concentrate on lean, healthy protein sources as well as foods high in omegas 3 and 6. Check out our article on beard healthy foods for more information.
6. Get styling advice and even lessons, if necessary, from a professional stylist.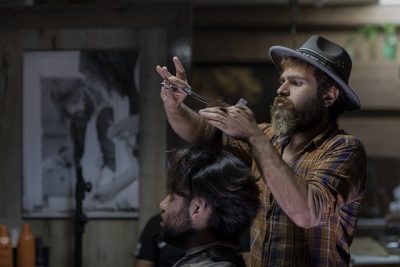 Unless you can afford to fly your personal stylist to the beard and mustache competition with you, you're going to have to learn how to style your facial hair yourself.
Visit a professional for advice on tools, products and techniques to get that winning look. (Note: Beard groomers and barbers are not necessarily stylists. You might want to visit a fully-licensed hair stylist.)
7. Get an idea of what you'll be up against by studying the looks of past champions.
By understanding the looks and beard styles that have previously won, it will give you a good idea how you can take home the championship. Check out this page to see pics of previous winners.
8. Find a quality wax that works for you.
If you are entering a natural category, styling aids usually are not permitted. Otherwise, finding the best beard wax for your style is important. It will help to accentuate and hold your beard in your desired style.
The last thing you want is for your beard to lose hold before the competition after all the hard work you put in.
Conclusion
Whether you are thinking about competing or just attending a beard competition, it will be a great experience. Beard competitions are a lot of fun, and it gives guys a chance to display their uniqueness and style.
If you do choose to compete, following the tips above will surely help you show up with your best beard.