Let's face it, if you aren't taking care of your beard properly, then you are missing out on an opportunity. A critical part of your grooming routine should be properly conditioning your beard. In this article, we will separate the best beard conditioners from the rest of the pack.
Many of the other pages you will find on the internet or in magazines promote a lot of garbage products. Yeah, maybe they have cute packaging and big brand names, but if you look deeper, you will realize that they aren't good for you.
At Beard Growth World, we only recommend products after doing in-depth research. So you can be sure that if a product is on our list, it will be good for your health and functional. With each product, we also have a quick review of why we chose it on our list.
In the following list, we have included the top products that condition your beard without damaging your health. Below, you will find a mixture of rinse-out conditioners, conditioning beard oils, and leave-in conditioners. This way, you can find exactly what you are looking for.
BeardGrowthWorld.com is a community funded website. This post contains affiliate links. If you buy something from one of the links, it won't cost you anything more, but we may earn a small commission. We do our best to only recommend the best products for you.
---
The 10 Best Beard Conditioners – Quick Overview
---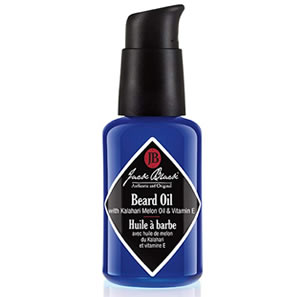 Overview
If you are looking for the absolute best leave-in conditioner, then look no further.
Founded in 2000 and based in Texas, Jack Black's is an authority in the men's grooming niche, and for a good reason. They have high-quality products with ultra-premium ingredients that are blended with such thought and care. It is no wonder that they consistently get rave reviews about their products.
This beard oil is stage 3 of Jack Black's Better Beard Routine, which is the conditioning phase. What makes it such a great beard conditioner is that it contains certified organic natural oils, potent antioxidants, vitamins, and essential oils.
Plus, this cruelty-free formula is free of sulfates, parabens, dyes, and synthetic fragrances.
Some key ingredients are vitamin E, marula oil, brown algae extract, shea butter, argan oil, and carrot extract. This nourishing and hydrating formula softens up the toughest beards and gets rid of that annoying beardruff.
The one drawback to this conditioner is that it more expensive per ounce than the rest of the pack. One thing to keep in mind is that it is thicker than most other oils, so most people only need a few drops. The average man goes through a bottle in 2-4 months, so you can be sure that every dollar you spend is worth it. Plus, most people who chose a cheaper alternative ended up switching to Jack Black because it was a superior product.
Highlights
Solid Reputation.
Ultra-hydrating and nourishing.
Premium Ingredients.
Incredible at Getting Rid of Beard Dandruff and Softening Beard.
Fast absorbing oil is lightweight.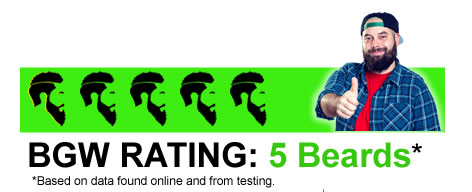 ---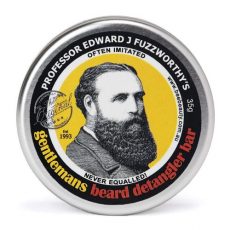 Overview
If you checked out our list of best beard shampoos, you already know how much we love the Professor Fuzzworthy brand.
If you took an in-depth look at their line of products and how they do business, you would find that there isn't much to not like. First, they use high quality and all-natural ingredients in everything. Secondly, they do their best to protect and care for the environment. And finally, their stuff just plain works.
In this specific instance, they have created a dedicated conditioner that you rinse out of your beard. And it is incredible.
Inside, you will find all the best butters, vitamins, oils, and essential oils to get your beard looking and feeling the best it has ever been.
Your beard is sure to be luxurious and fluffy.
What is especially nice about this beard conditioner is that it also comes in bar form. So, not only are you saving plastic, but this bar lasts an insanely long time. Typically, you can expect to get between 100-150 washes from this bar. For the average person who is using it 2-3x per week, it should last around a full year!
It is an excellent addition to your grooming routine!
Highlights
Handmade with the highest quality ingredients.
Great for people with dry, sensitive skin or with eczema and psoriasis.
Detangles and softens beard.
Lasts a long time.
Promotes healthy beard growth.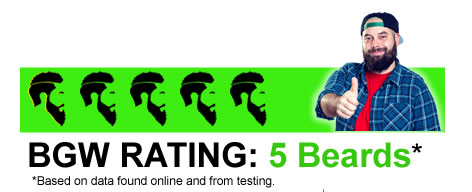 ---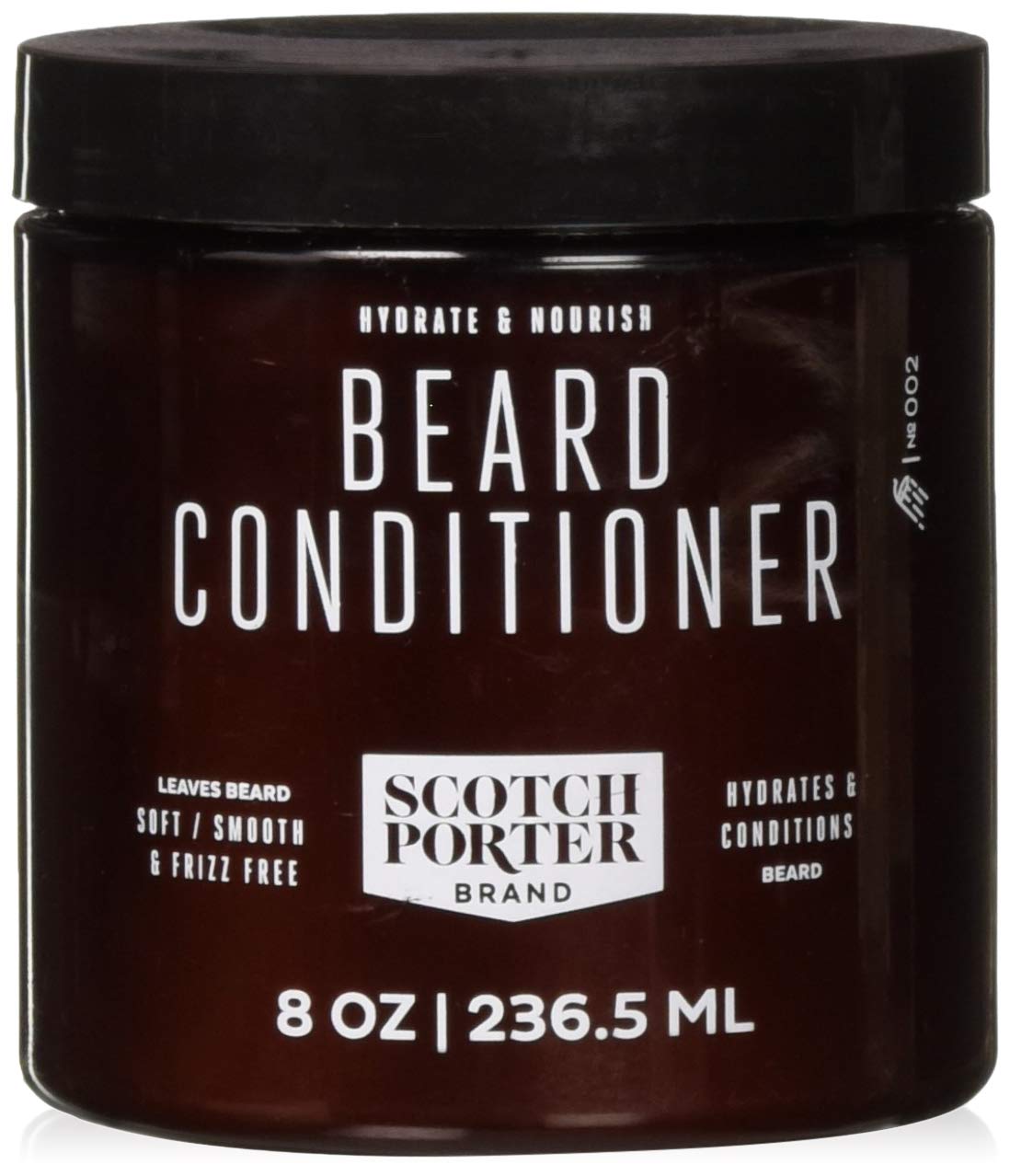 Overview
Scotch Porter makes a handmade rinse out conditioner that is worth checking out. We like it because it will leave your beard frizz-free and soft.
Their 100% natural blend is a mixture of botanical and herbal ingredients combined with nutrient-rich oils without any of the harsh chemicals. That means you can be sure there are no parabens, petroleum, or synthetic dyes inside.
Some ingredients that stand out are castor oil, coconut oil, nettle leaf, aloe vera, and vitamin B5. B5, also known as panthenol, is excellent for protecting hair from environmental damage and locking in moisture.
After washing your beard, take a small amount of the beard conditioner and rub it in your hands. Apply it thoroughly to your beard and rinse out after 2-5 minutes.
You will notice that your beard is softer and has considerably less frizz. By providing vital moisture to your hair strands, you will have less breakage, and your beard will grow in thicker and stronger.
It will definitely help you prevent your beard from becoming a straggly mess.
Highlights
Great For reducing frizz.
Gentle formula is safe on sensitive skin.
Revitalizes dry and unruly facial hair.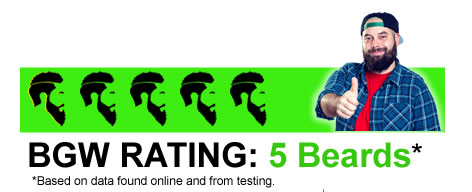 ---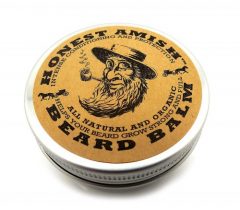 Overview
Coming in at number three is another reliable beard conditioner from another reputable company.
Honest Amish makes a complete line of beard grooming products, and quite a few of them have been featured on our "best of" lists. This beard balm is on this list because it is the conditioner with the best ingredients, hands down.
Everything is this beard conditioner is made from whole ingredients that you can pronounce. That means there are no harmful chemicals like sulfates and parabens. Everything is all-natural. Some of the primary conditioning ingredients are cocoa butter, golden organic jojoba oil, coconut oil, and avocado oil.
With such a diverse blend of oils and butters, you can be sure that you are getting plenty of nourishing nutrients that will soften and improve your beard's quality. After a few days of use, you will notice less split ends, improved beard dandruff, and help soften your beard.
Since this product is a beard balm, there is minimal hold for shaping your beard. Although it is only for light control, it is something to be aware of if that is not what you are looking for in your beard conditioner.
Also, this conditioning balm is scented with licorice and clove. Still, if you don't like that particular scent, there is an unscented option as well.
Highlights
Absolutely no chemicals.
All-Natural and some organic ingredients.
Light shaping hold.
Conditions and repairs facial hair.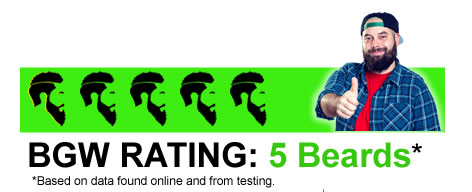 ---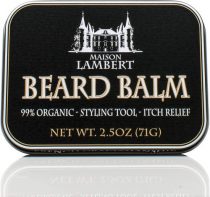 Overview
You may also remember this brand from our list of top beard shampoos because they were our number 2 selection.
They made sure to keep the same level of quality in this conditioning beard balm. With 99% organic ingredients and no dangerous additives, you know that Maison Lambert is a company that cares about your health.
By conditioning your facial hair to make it feel softer and give it a little shine while moisturizing your skin underneath to stop beard itch and flakes, this beard balm does what is needed. It also offers a little bit of hold to control stray hairs and give your beard a little shape.
Shea butter and jojoba oil are some of the stars in this balm. Also, it is scented with a mixture of lavender, cedarwood, tea tree, rosemary, and lime essential oils.
Highlights
Easy to use beard balm offers light control.
99% organic ingredients.
Stops itch and beardruff.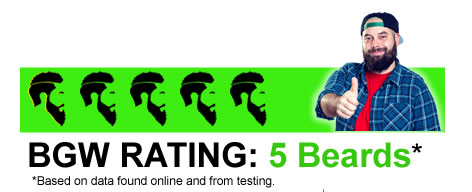 ---

Overview
Polished Gentleman makes a rinse out beard conditioner that is worthy of being featured on this list.
Using argan oil, manuka honey, panthenol, and tea tree oil in their formula will help you condition your beard in several ways. Honey and tea tree oil are both antimicrobial elements that will help reduce beard itch and dandruff. In addition, panthenol and argan oil contain crucial vitamins to help soften and improve your beard's texture.
Because we are starting to get a little further down the list, these products will not be as effective and high quality as the top 5. Still, for the price, this conditioner will definitely help you see some results.
Highlights
Rinse-out conditioner.
Sulfate and paraben free.
Helps promote smooth and soft beard hair.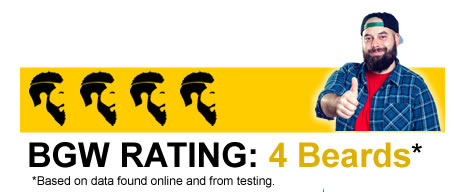 ---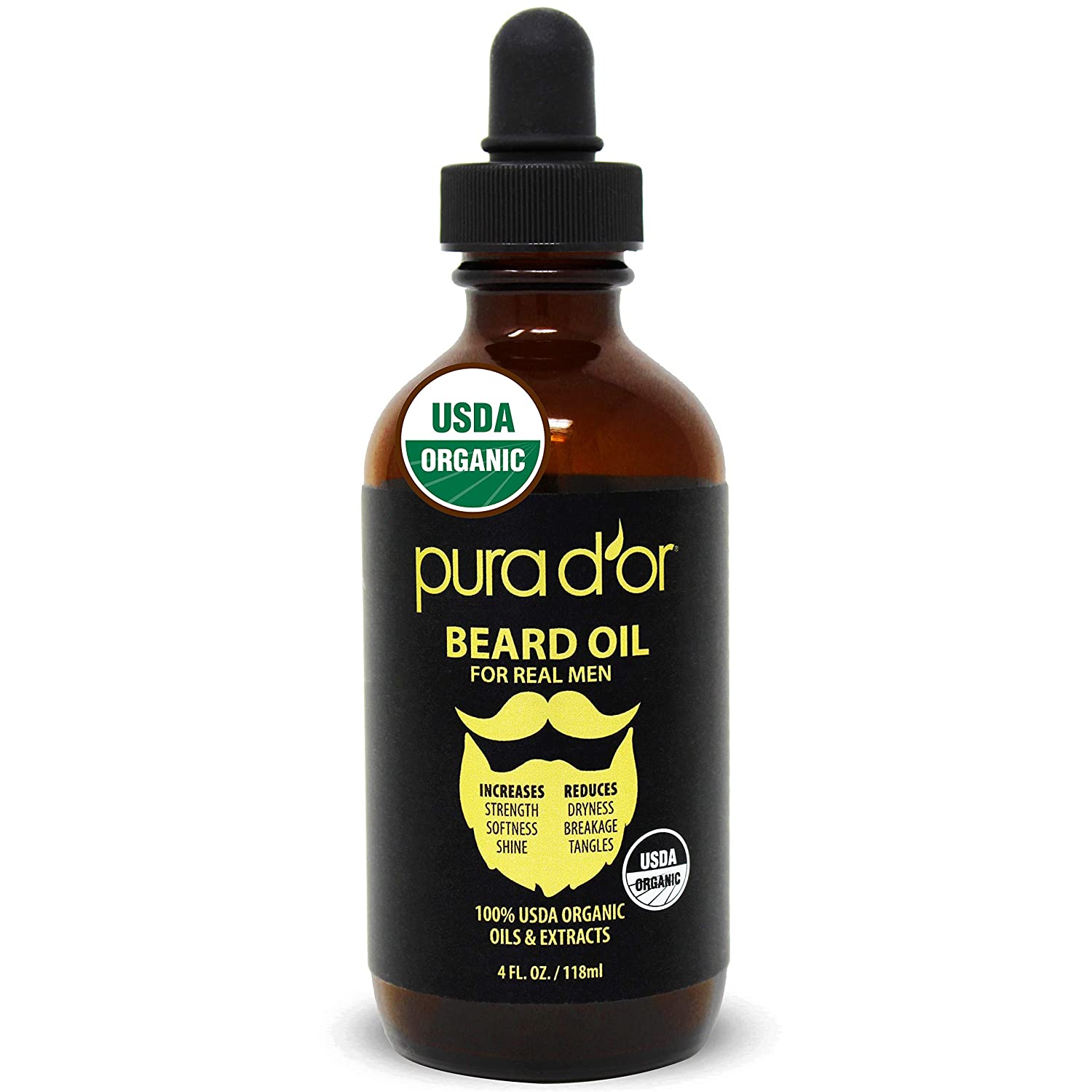 Overview
This completely organic beard oil by Pura D'Or is made to be used as a leave-in conditioner.
It easily penetrates coarse beard hair to quickly solve the problem of dry and unruly facial hair. Also, it works its way into the hair follicle for better beard growth that starts at the roots.
With only five ingredients, there is no extra fluff to worry about in this product. An efficient and straightforward formula makes it easy to know exactly what you are putting on your beard.
With a bergamot and citrus scent to cap it all off, you can be sure that you are smelling like a man.
Highlights
100% organic.
Relieves dryness and irritation.
Helps clean follicles to reduce acne and ingrown hairs.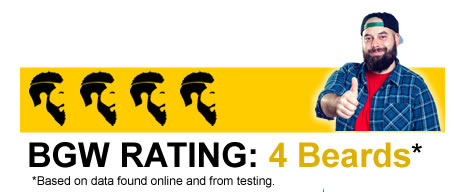 ---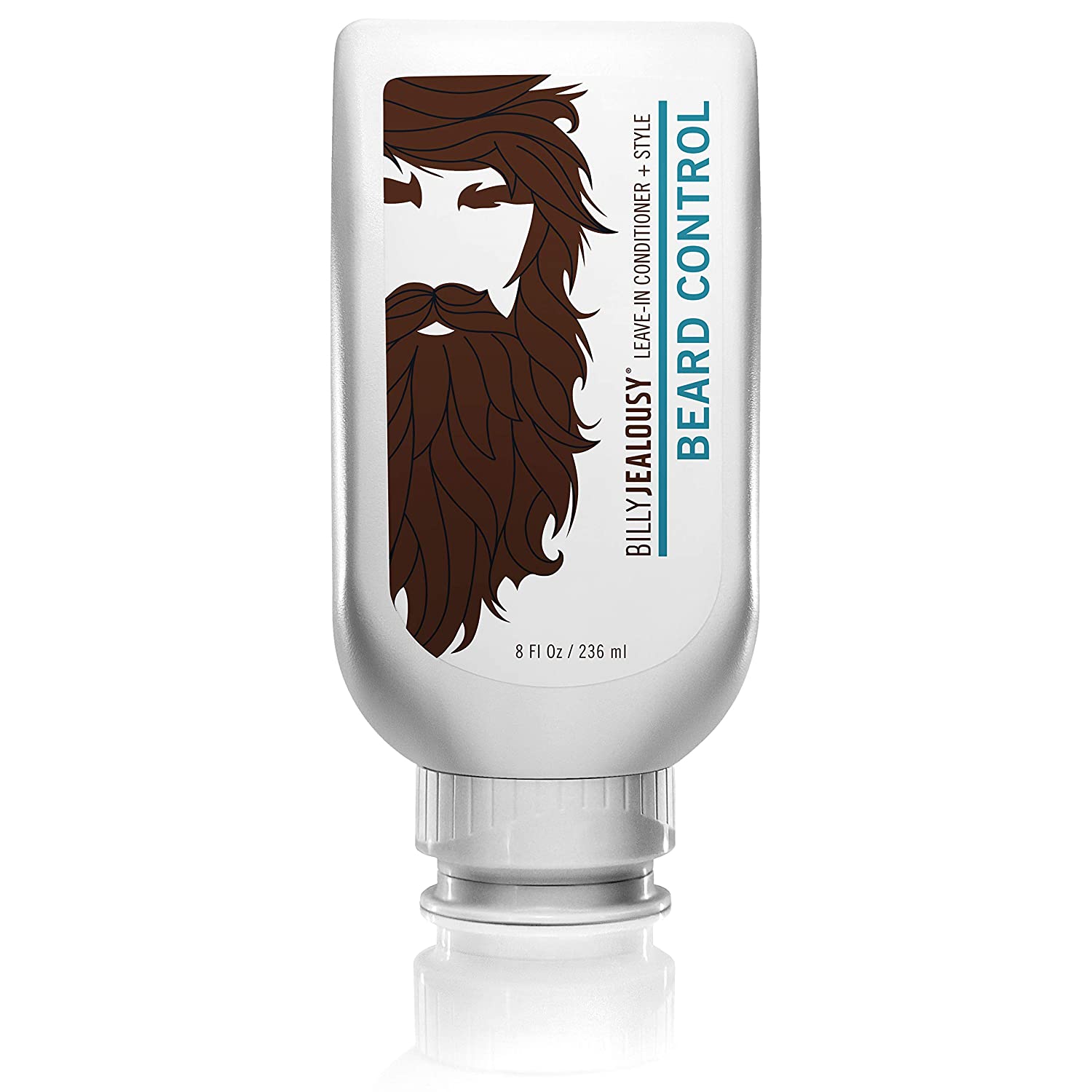 Overview
This sulfate-free formula from Billy Jealousy is a leave-in conditioner that will also give you a little hold.
Billy Jealousy has been making quality beard products for a while. So they know that vitamins, minerals, and powerful antioxidants that they put inside will help to strengthen and fortify the beard shaft, which ultimately leads to less breakage. So, in the end, you will have a fuller beard.
Also, this beard conditioner is lightweight, so you won't have to worry about it weighing your beard down. And since it does have some control, it will help tame those flyaway hairs and help your beard look neat.
Highlights
Made in America.
Lightweight formula won't weigh down beard.
Cruelty free.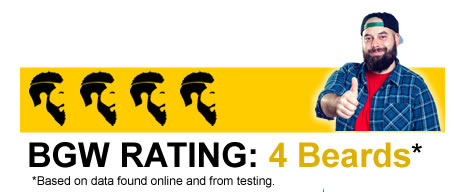 ---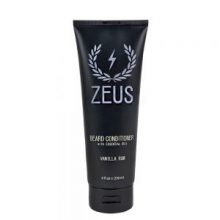 Overview
Zeus is a beard brand based out of California, and this beard conditioner is a solid choice.
First off, it doesn't contain any harsh chemicals like sulfates and parabens. Secondly, with a mix of aloe vera, vitamin B5, green tea extract, and other nourishing ingredients, it does what it is supposed to do.
Also, although it is a rinse-out conditioner, we especially enjoy the vanilla rum scent. It definitely makes it more pleasurable while using it. And afterward, you will notice that your beard is softer and less itchy.
Highlights
Made in California.
Contains natural moisturizers.
Great scents.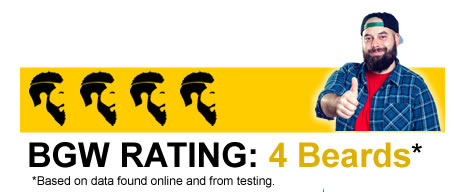 ---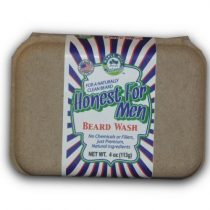 Overview
This 2-in-1 shampoo and conditioning bar simply does wonders for beards.
In addition to its cleaning power, the all-natural ingredients inside also help to soften your beard and get rid of flakes. The one ingredient that makes this product different from the rest is that it has hemp butter.
Hemp butter is packed with vital Omega-3 fatty acids that help to make your beard softer.
The only thing that dropped this on our list is that it is also a shampoo and not a dedicated conditioner.
Highlights
Shampoo and conditioning bar.
All-natural ingredients.
Leaves beard healthy and flake-free.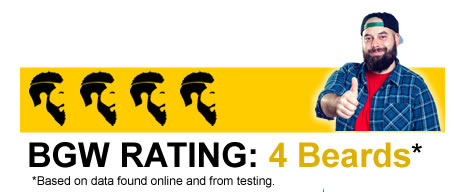 ---
How to Use a Beard Conditioner
Since there are two primary types of beard conditioners, it would vary depending on the type of product you choose. If used correctly a beard conditioner should help to make your beard soft and detangle it.
If You Choose a Rinse-Out Conditioner
After using a beard shampoo or rinsing your beard, apply the conditioner to your wet hands. Work the product into your hands and begin to apply it to your beard. Gently massage it into your beard and work it through thoroughly. Pay special attention to any problem spots or areas.
Leave it in your beard for 3-5 minutes so the product can work its magic. Afterward, rinse out your beard thoroughly.
If you want to apply any additional styling products, you can do so as needed. For convenience, many of these products are in the best beard grooming kits.
Using a Leave-In Conditioner
Leave-in conditioners are most often found in the form of beard oil or beard balm. These products should be applied to a dry or mostly dry beard. Usually, a small amount of these products goes a long way, so be careful not to overdo it.
Typically, you should start off with a few drops of beard oil and a dime-size amount of beard balm. If you need more, you can add some as needed.
When applying these, make sure to work product deep into your beard so it gets on your skin and each individual strands. Afterward, brush or comb your beard to detangle it and to straighten the hairs.
If you want to apply styling product, you should wait for a half hour so the beard oil has time to soak into the hairs and skin.
F.A.Q.
Can you condition your beard every day?
You can condition your beard every day if needed, but most manufacturers recommend conditioning your beard 2-4 times per week. You should vary your usage depending upon your own individual needs. If your beard is very damaged or is often exposed to extreme environments, you should condition it more often to keep it soft and healthy. Most people overuse conditioners and only end up wasting it.
Should you use a hair conditioner on your beard?
You can use a regular hair conditioner on your beard, but pay attention to the product's ingredients. Harsh chemicals like sulfates and parabens can affect your beard growth and lead to problems like flaking and itching, and could even disrupt hair growth. Beard conditioners are recommended because they are made for the sensitive skin and hairs on your face.